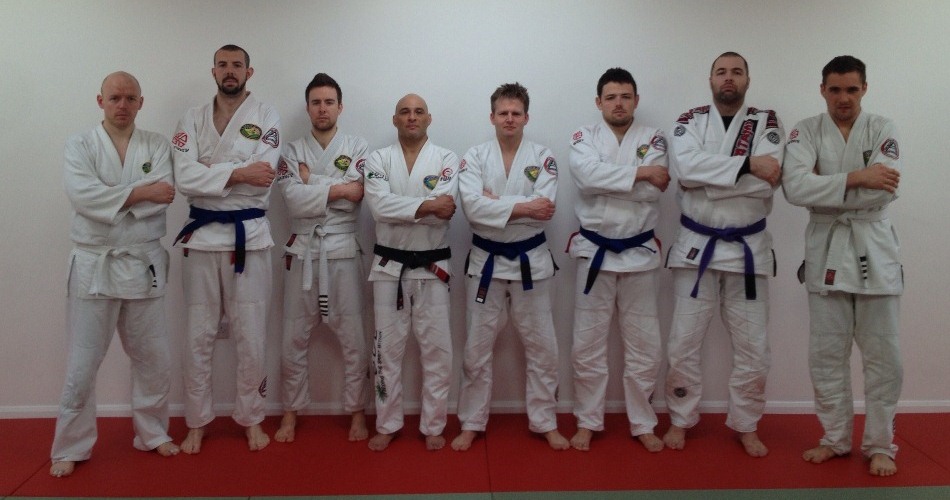 After much anticipation, BJJ Chelmsford was lucky enough to welcome Mike Diaz to the Academy, in May 2013, to give a weekend full series of Gracie Jiu Jitsu (GJJ) sessions.
Mike Diaz, a 2nd Degree Pedro Sauer Black Belt, travelled all the way from his own club, Park City BJJ, in Utah, USA to give the seminars at Laurence Sandum's Black Belt Martial Arts Academy in Chelmsford.
On request, the six hours of training on Saturday covered, in detail, the Pedro Sauer Brazilian Jiu Jitsu Association Blue Belt syllabus. Throughout the day, those attending received fine tuning from Mike on how to make their techniques more effective and harder to counter.
Sunday started out with a number of BJJ Chelmsford members testing for stripes and belts. After nearly four hours of the assessment of the 88 techniques on the White to Blue syllabus, as well as sparring ability, those testing received their new grades.
The remaining three hours on Sunday afternoon became a Q&A clinic, where people asked Mike about particular problems they were having and how he would deal with them. For each, Mike then gave a couple of answers which everyone then drilled with a partner.
A massive thank you to Mike for making the transatlantic journey to give such an outstanding weekend of training; everyone walked away with even more enthusiasm for their training than usual.
Further upcoming Brazilian Jiu Jitsu (BJJ) seminars in Chelmsford include Dave Birkett in July; contact academy reception for more details.
For more information on BJJ in Chelmsford, please contact academy reception on 01245-467680 or here via email