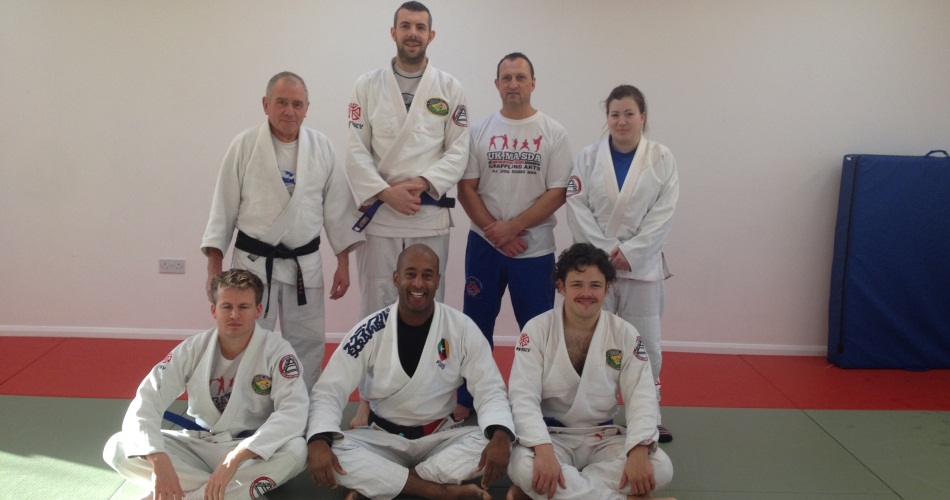 Continuing the series of outstanding Gracie Jiu Jitsu seminars held at the academy in 2013, BJJ Chelmsford members were in for a treat when Mark Phillips gave his seminar in November.
Mark Philips, a GJJ Black Belt under Marc Walder, spent the session focusing on aspects of the guard and ways to deal with somebody trying to break and pass it.
Mark's teaching style is very conceptual, which seemed to resonate well with those guys training on the day; everyone commented on how much they walked away with, to implement into their game.
A big thank you to Mark for coming to the academy to pass on some of his knowledge.
Further upcoming BJJ seminars in Chelmsford for 2014 include Jon Hegan in January and Professor Pedro Sauer in May; contact academy reception for more details.
For more information on BJJ in Chelmsford, please contact academy reception on 01245-467680 or here via email