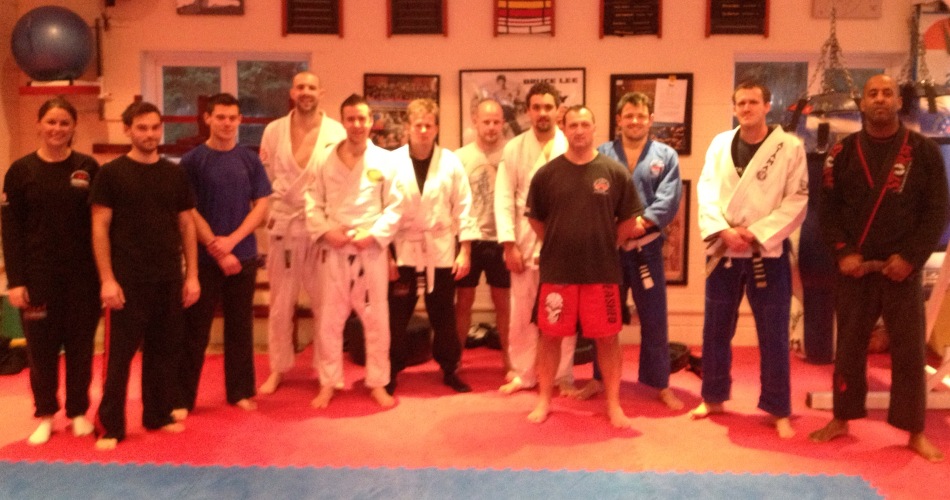 BJJ Chelmsford was lucky enough to host GJJ Brown Belt Jon Hegan on 12th January 2013, for an awesome seminar focusing on the self defence syllabus from Gracie Jiu Jitsu.
BJJ Chelmsford regulars bought along their friends and family members to the session, held at Laurence Sandum's Black Belt Martial Arts Academy in Boreham. For some it was their first exposure to the art; the fact that everyone picked up the techniques goes to show how simple and effective they are.
The afternoon session was well received by everyone; brand new beginners and experienced martial artists alike.
Further upcoming BJJ seminars at the academy include Dave Birkett in March and April, and Professor Pedro Sauer in May; contact academy reception for more details.
For more information on BJJ in Chelmsford, please contact academy reception on 01245-467680 or here via email