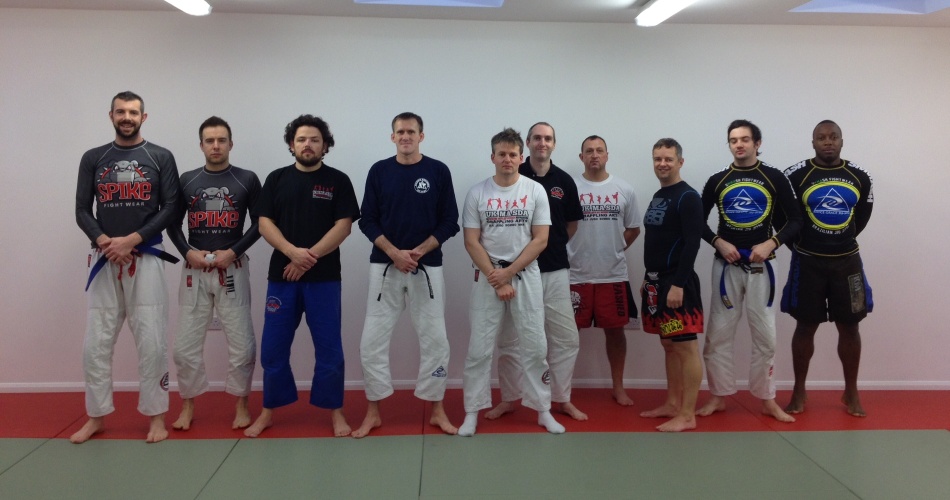 Fresh off his promotion to Black Belt under Royce Gracie at the Valente Brothers Winter Belt Ceremony in Miami, we at BJJ Chelmsford were lucky enough to have Jon Hegan come in to teach aspects of the cross body position.
Jon spent time to explain the different type of pressures and controls that can be used to pin your opponent whilst in side control, before moving on to show some particularly sneaky submissions.
As ever, Jon brought to the seminar his unique sense of humour, which led to a very laid back session that all attendees seemed to really enjoy.
A huge thank you to Jon for taking the time to come and show us some fresh material and concepts.
Further upcoming BJJ seminars in Chelmsford for 2014 include Dave Birkett in February and Professor Pedro Sauer in May; contact academy reception for more details.
For more information on BJJ in Chelmsford, please contact academy reception on 01245-467680 or here via email