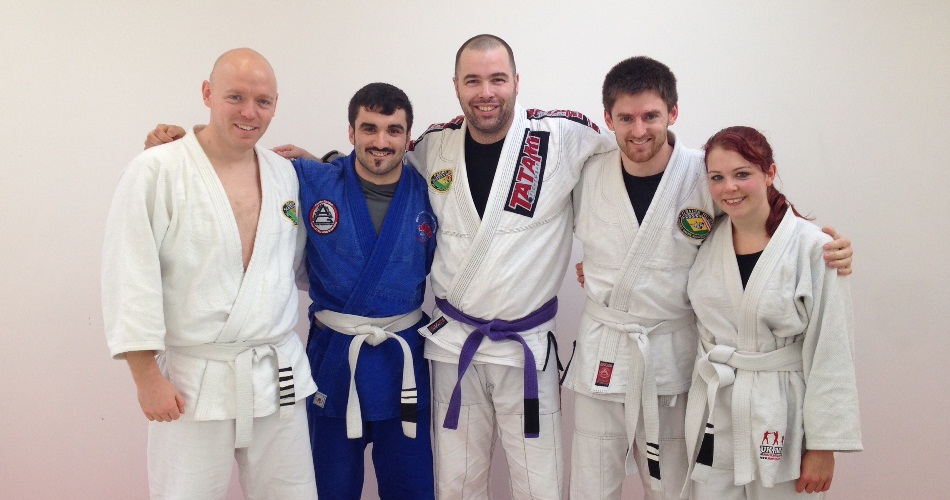 Early November 2013 saw BJJ Chelmsford host a series of Gracie Jiu Jitsu sessions with Pedro Sauer Purple Belt, Halldór Sveinsson.
Having travelled all the way from Iceland, Halldór covered a wide range of GJJ Self Defence syllabus, as well as some of the more sport applications of Brazilian Jiu Jitsu, over his five day visit. Material covered included standing headlock defences, breaking the posture in the guard, attacks from the guard, 2 on 1 guard attacks and sweeps, mount escapes, and gi tie ups and chokes.
At the end of Sunday's session, four club members were awarded extra stripes on their white belts (picture above with Halldór). Well done guys, for all your effort and hard work!
A big thank you to Halldór for making the journey to Chelmsford to pass on a little of his knowledge; I'm sure everyone will now have one or two extra tricks up their sleeves.
Further upcoming BJJ seminars in Chelmsford include Mark Phillips at the end of November; contact academy reception for more details.
For more information on BJJ in Chelmsford, please contact academy reception on 01245-467680 or here via email