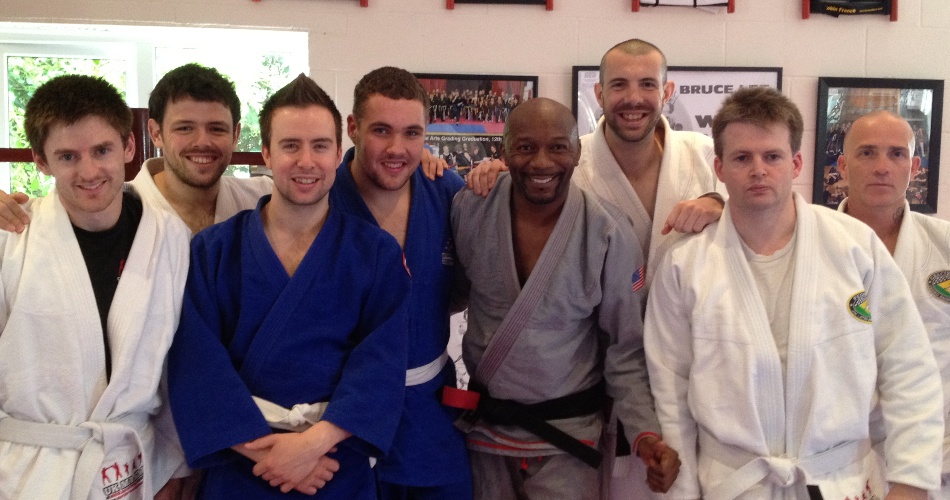 BJJ Chelmsford members awoke early on Saturday 16th June 2012, to get the Laurence Sandum's Black Belt Martial Arts Academy in Chelmsford, for a 7am masterclass with Brazilian Jiu Jitsu Black Belt David Onuma.
As with previous sessions that David has given, he decided to focus on one position as a base, in this case half guard, and then proceed to give a number of follow up options from there.
The two hour session seemed to whizz by, with participants drilling the smallest of details.
Everyone who attended enjoyed the seminar and walked away with some new material to take away and master.
Further upcoming Chelmsford BJJ seminars include Marc Walder Brown Belt Dave Birkett in July and Professor Pedro Sauer Black Belt Allan Manganello in August; contact academy reception for more details.
For more information on BJJ in Chelmsford, please contact academy reception on 01245-467680 or here via email