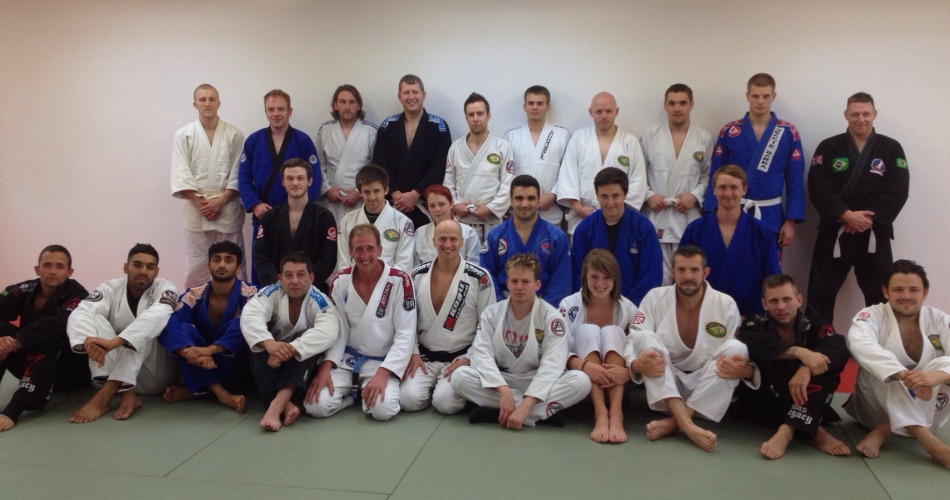 BJJ Chelmsford held host once again to Brazilian Jiu Jitsu Black Belt Dave Birkett in July 2013, for an exceptional afternoon of Gracie Jiu Jitsu (GJJ).
Hosted at Laurence Sandum's Black Belt Martial Arts Academy in Chelmsford, the three hour seminar was split in to two halves.
The first 90 minutes focused on some of the Gracie Jiu Jitsu self defence syllabus. Dave was sure to offer small yet important points to increase the effectiveness of the techniques.
The second hour and a half switched focus to attacking with, and defending the triangle, giving a number of options and progressions for each.
The seminar was well attended, with almost 30 people on the mat; BJJ Chelmsford members being joined by guests from SD Martial Arts in Colchester, Westcoast BJJ in Wales as well as from Dave's own academy, Dartford BJJ in Kent.
Check out our Facebook events page HERE for more details on further upcoming BJJ seminars in Chelmsford.
For more information on BJJ in Chelmsford, please contact academy reception on 01245-467680 or here via email