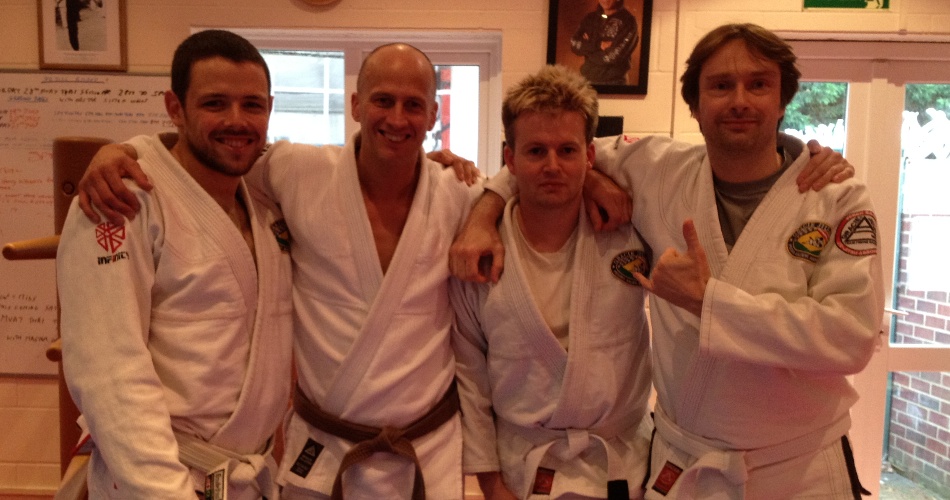 A small group of BJJ Chelmsford members and friends seized the great opportunity to train with Brazilian Jiu Jitsu Brown Belt Dave Birkett when he visited Laurence Sandum's Black Belt Martial Arts Academy in Chelmsford on 21st July 2012, to give an outstanding session of Gracie Jiu Jitsu (GJJ).
The main focus of the session was on the self-defence techniques of GJJ; most importantly that it should be something that anybody, regardless of size, should be able to use in a real life self-defence situation.
The four hour seminar was jam packed with information and all who attended walked away with a greater appreciation of the material.
Further upcoming Chelmsford BJJ seminars include, Professor Pedro Sauer Black Belt, Allan Manganello in August; contact academy reception for more details.
For more information on BJJ in Chelmsford, please contact academy reception on 01245-467680 or here via email