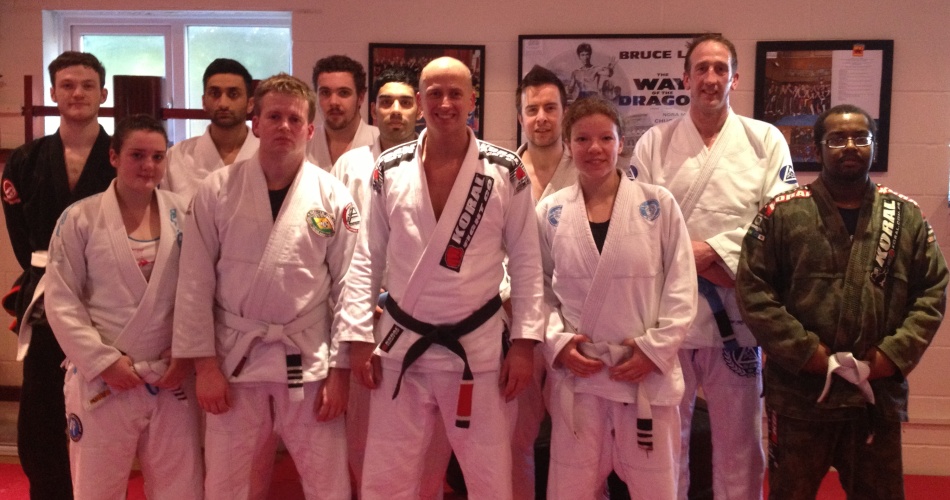 BJJ Chelmsford once again hosted Brazilian Jiu Jitsu Black Belt Dave Birkett in April 2013, for another outstanding seminar of Gracie Jiu Jitsu (GJJ) self defence.
Held at Laurence Sandum's Black Belt Martial Arts Academy in Chelmsford, the three hour seminar focused on scenarios, all the way from the outset of an altercation through to subduing the attacker.
Under Dave's watchful eye, seminar attendees were shown how to control the fight at all times, minimizing the danger to themselves.
Joining BJJ Chelmsford members were a number of guests from Westcoast BJJ in Wales as well as from Dave's own academy, Dartford BJJ in Kent.
Further upcoming BJJ seminars in Chelmsford include Professor Pedro Sauer Black Belt, Allen Hopkins in May; contact academy reception for more details.
For more information on BJJ in Chelmsford, please contact academy reception on 01245-467680 or here via email