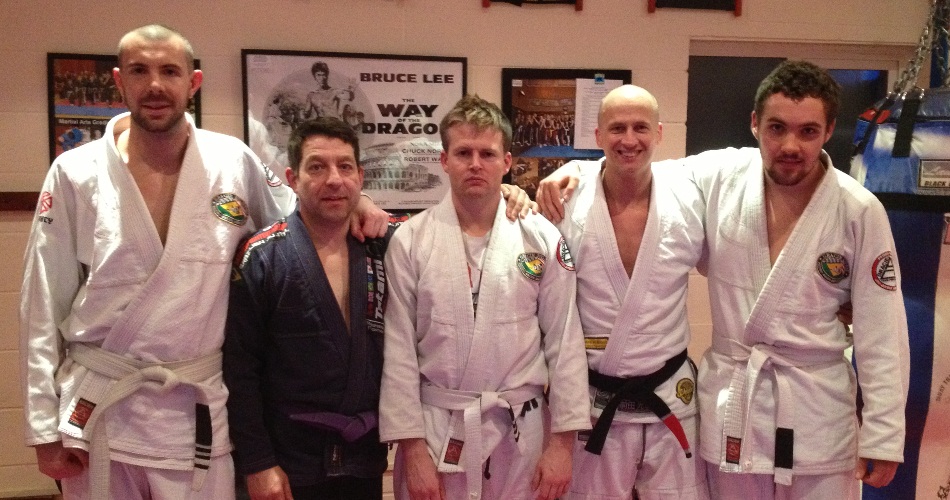 BJJ Chelmsford members were lucky enough to train with Brazilian Jiu Jitsu Black Belt Dave Birkett when he once again visited Laurence Sandum's Black Belt Martial Arts Academy in Chelmsford on 9th March 2013, to deliver a seminar on Gracie Jiu Jitsu (GJJ) headlock defence.
The first part of the session focused on defences to different types of headlocks that can be applied whilst standing.
The latter part of the session then focused on what to do when being held in a headlock whilst on the floor.
The three hour seminar was packed full of material and everyone who attended walked away with lots to incorporate in their regular training.
Further upcoming BJJ seminars in Chelmsford include a return by Dave Birkett in April, and Professor Pedro Sauer Black Belt, Allen Hopkins in May; contact academy reception for more details.
For more information on BJJ in Chelmsford, please contact academy reception on 01245-467680 or here via email