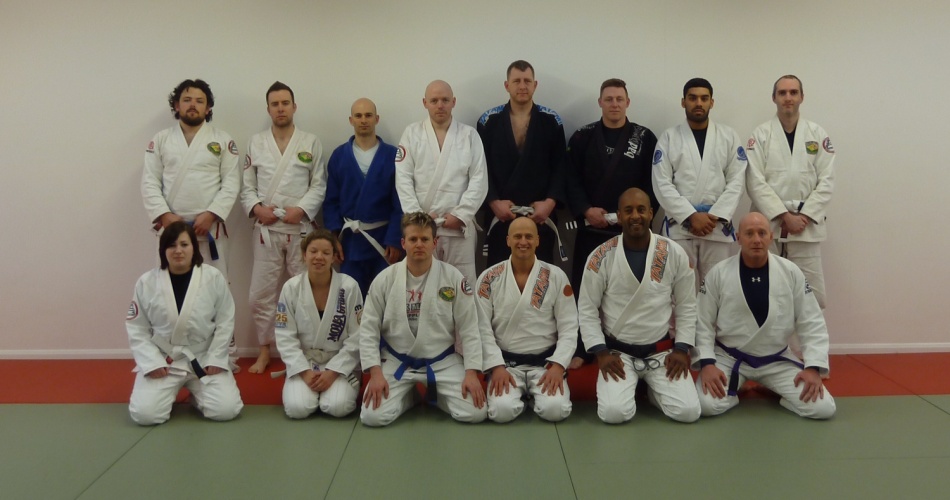 Returning for his first seminar this year at Laurence Sandum's Black Belt Martial Arts Academy, Dave Birkett gave an excellent armbar mastery seminar.
The three hour session started off with some armbars from the Gracie Jiu Jitsu self defence syllabus.
Attention then switched the floor. Using his layered approach to learning, Dave broke down progressions of the Americana from mount. After each step, he took the time to give the counter for that progression, before next giving a counter for the counter.
The seminar was attended from people from across the United Kingdom, from as near as Chelmsford itself, to all the way from Wales.
Check out our Facebook events page HERE for more details on further upcoming BJJ seminars in Chelmsford.
For more information on BJJ in Chelmsford, please contact academy reception on 01245-467680 or here via email