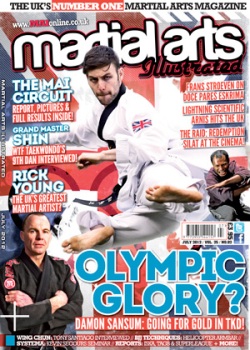 BJJ Chelmsford is proud to be featured in the July 2012 issue of Martial Arts Illustrated.
In this months technique, demonstrated by Professor Pedro Sauer and Laurence Sandum, Professor Sauer breaks down the stunning Helicopter Armbar.
Keep an eye in future months for more of these how-to guides.
Martial Arts Illustrated is available now in all good newsagents.
For more information on BJJ in Chelmsford, please contact academy reception on 01245-467680 or here via email