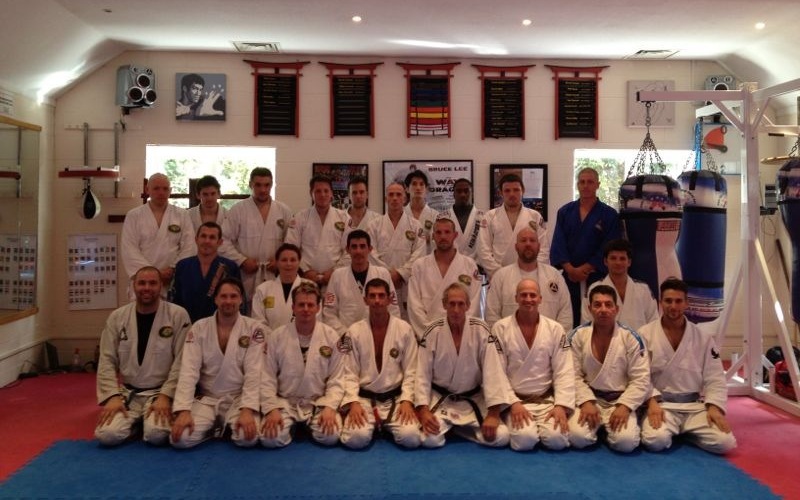 BJJ Chelmsford students were lucky to have Professor Pedro Sauer/Rickson Gracie BJJ Black Belt, Allan Manganello give an awesome Gracie Jiu Jitsu (GJJ) seminar in their town in August 2012.
Held at Laurence Sandum's Black Belt Martial Arts Academy in Boreham, the session broke down the Pedro Sauer Brazilian Jiu Jitsu Association (PSBJJA) Blue Belt syllabus down to the most intricate of detail.
The information packed session seemed to fly by and everybody that attended, of all grades, went away with something new to add to their training.
Further upcoming Chelmsford BJJ seminars include BJJ Black Belt Dave Birkett in November 2012 and the return of Professor Pedro Sauer Black Belt in May 2013. Contact academy reception for more details.
For more information on BJJ in Chelmsford, please contact academy reception on 01245-467680 or here via email